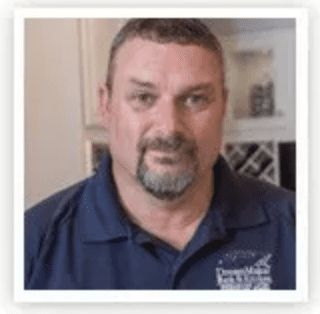 Tommy Moody
Project Supervisor
Brief info
Tommy Moody has been a loyal employee with DreamMaker Bath & Kitchen since 2004 utilizing his strengths in production management, electrical, plumbing, and carpentry – both finish and rough. Prior to his position with DreamMaker, he was an Operations Director for a local school district managing all maintenance.
Every day for Tommy is a good day no matter what circumstances come his way. His teammates describe Tommy as humble and both his teammates and his clients respect him for his consistent calm demeanor.
"The project manager, Tommy was conscientious, hard-working, thoughtful, and had a great personality for the duties required for this particular type of job. He has great public relationship skills and was able to get things done in a professional and timely fashion." Juliet Turner
"Thank you Tommy you are a first-class craftsman/gentleman for taking me on the new bathroom journey." Elaine McClenney
When I am not working at DMBK, I like to:
Tommy, being a national award winning Production Manager is not all about work. In his spare time he loves to hunt, fish, and go camping with his family. Riding his Ranger and setting up camp in the desert is another recreational passion. When home, perfecting his barbecued ribs with family and friends or playing a competitive game of golf with his son fills his weekends. Tommy is the happiest when he is simply spending time with his family and friends.