 REMODELING IN KERN COUNTY SINCE 1983

ENHANCING LIVES. IMPROVING HOMES.

We have been in business since 1983 in Kern County. We have seen our community grow and feel that as members of the community it is important to give back in any way possible. Here is a list of of local charities that have touched our hearts. They continue to make our community a great place to live and do selfless work.

OUR MISSION
To honor God in the marketplace while diligently striving to serve and enhance our client's lives by utilizing our creativity, experience, and cohesive team work.
DREAMMAKER'S BOTTOM LINE IS PEOPLE.
We believe if we treat people with respect and integrity, success will follow. Our Code of Values™ is central to who we are in both our personal life and in our business. The Code of Values™ is not just something that hangs on the wall it is  rather a living, breathing philosophy based on timeless principles. We know it is impossible to live these values perfectly, but we can live them with excellence — meaning when we miss one, we are willing to be held accountable in a respectful way.
The Code of Values™ informs the way DreamMaker treats you, our customer. We hope you will see the difference.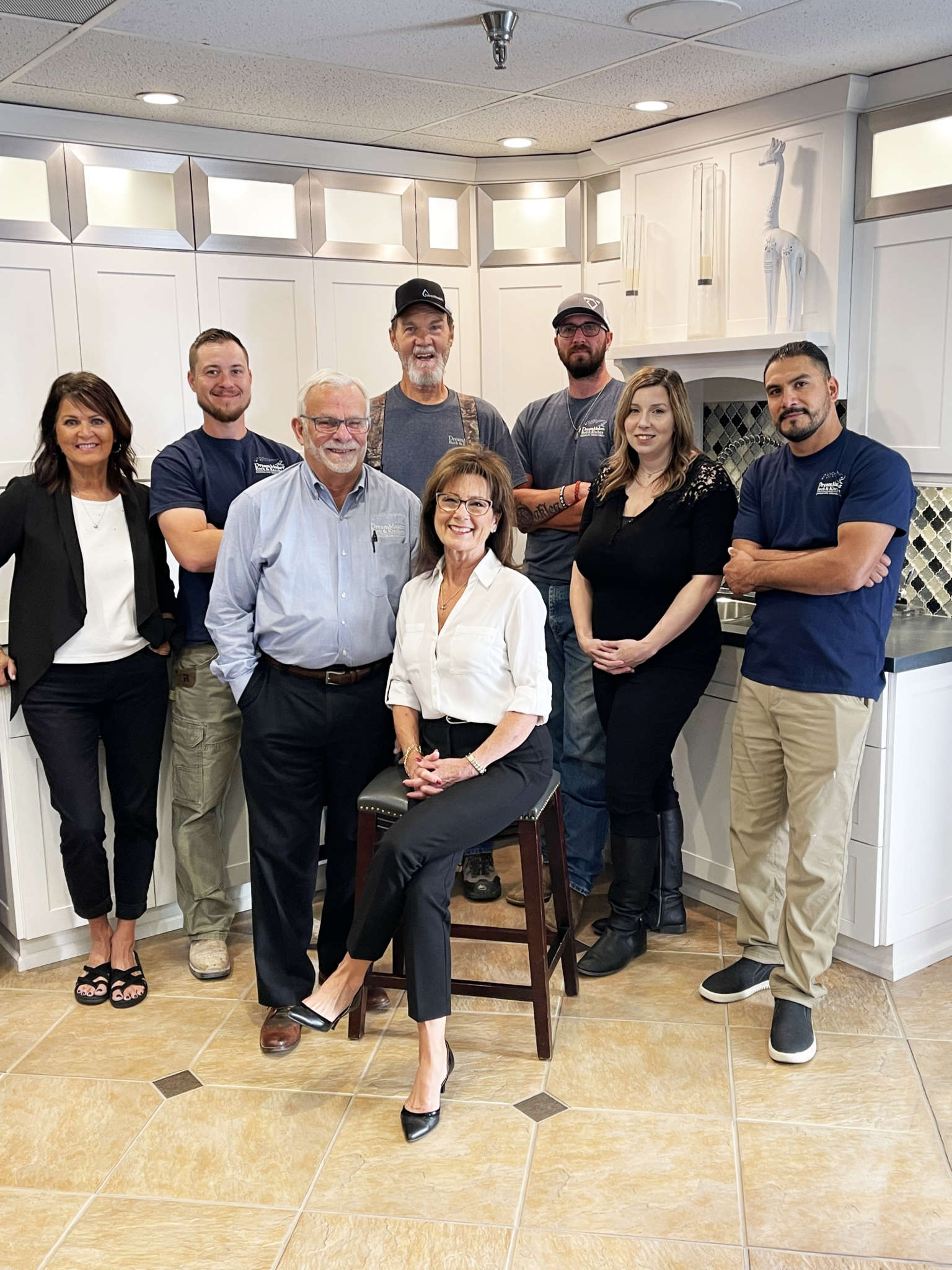 FREQUENTLY ASKED REMODELING QUESTIONS
Here are some of the questions that our team get asked often.
Accessible and Functional Home Remodeling
Age comfortably in place by remodeling with accessibility and functionality in mind.
Find Inspiration in Our Online Project Gallery.
Whether you are looking at a new Kitchen, Bathroom or Entertainment Center our past projects will give you inspiration.
Let's Start A Conversation Today For Your Future.
When you're ready to start talking about the future, we are ready to help you build your dream.
NO PROJECT IS TOO BIG OR
TOO SMALL.
Our distinctive, full-service remodeling approach focuses on serving our clients from design through installation. With a dedication to superior craftsmanship and ethical excellence, our specialists are committed to delivering a project that meets your specific needs.
We specialize in kitchen, bath, cabinetry, office spaces, accessibility, home entertainment centers, structural changes and more.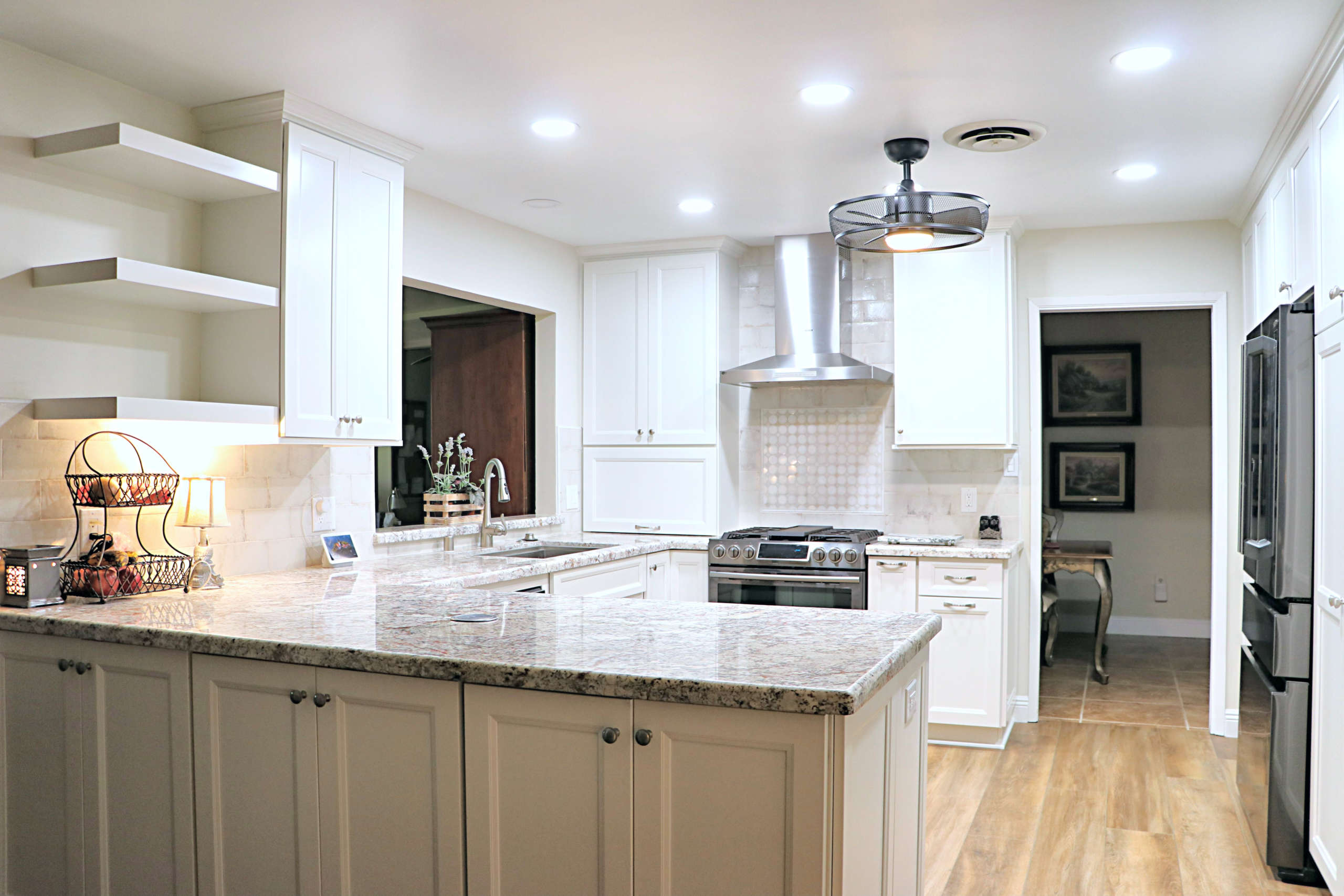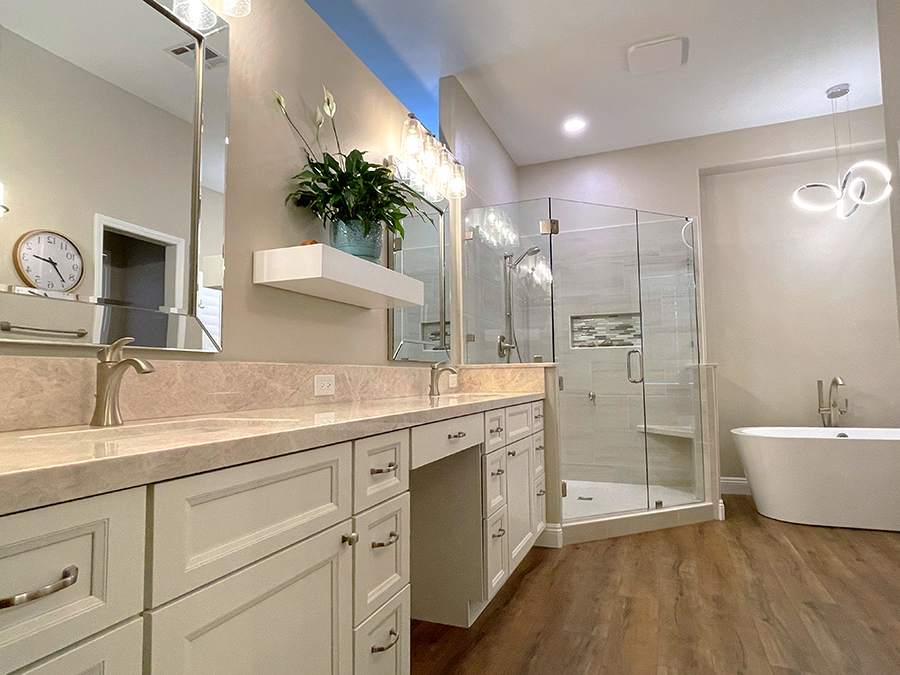 We've Been Remodeling
For 20 Years
This Year, DreamMaker Bath & Kitchen Celebrates 20 Years
of Business Success in Kern County
"We were so impressed by the owners and their comprehensive information, integrity, thorough answers to all the attendees questions, DreamMakers standing within their peer community, and the many positive reviews from clients that made their finished projects available for viewing, that we made an appointment for a home consultation!"
"DreamMaker remodeled both my master bathroom and a guest bathroom 3 years ago. They also updated some items in my master bedroom, adding barn doors and making the closet organized. I still feel like the bathrooms are new. I have really enjoyed everything they did, and am very proud of the finished products. I wouldn't change anything!"
"Had an amazing experience. I found a picture of what I was looking for online and gave it to Stevie Shaw and she designed it.The entire process was very smooth and the built in was done so professionally. It was clean and I was still able to use the house while they worked. It turned out amazing and I never regret going with quality that they provided me. It matches the entire house."
Our website is our invitation to you to explore and discover who we are as individuals and as a company. It is our desire to introduce you to our business in a way that is comfortable for you in the privacy or your own home or office and to inspire you to take the next step, but not until you are ready.
SHOWROOM HOURS:
Monday – Friday: 9 a.m. – 5 p.m.
Saturday: Appointment Only
SE HABLA ESPANOL