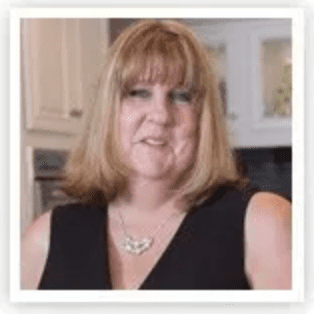 Michelle Sweaney
Office Manager
Brief info
Michelle enjoys working for a growing and dynamic company such as DreamMaker Bath & Kitchen. She has worked with Everett and Patty for many years in an administrative position while utilizing her Associates Degree in Office Procedures. Her responsibilities include accounts receivable and accounts payable, payroll, human resources, and purchasing.
Michelle is referred to as a "cup bearer" by the owner, Patty, and is appreciated by her entire team for being approachable and extremely helpful to each one of them. She enjoys being a team player and always makes herself available to whatever need they may have. Michelle Sweaney loves "having fun in the process" and believes in "counting her blessings every day and in every way".
When Michelle is not working she loves spending time with her family and friends. Shopping with her girlfriends, going out to dinner or to a movie,and participating in women's Bible studies are a great encouragement to her but her real joy comes from spending time at Pismo Beach with her four grandchildren.