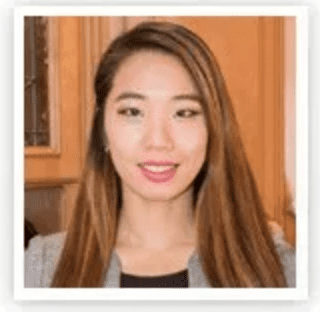 Jieun Bae
Sales & Design
Brief info
Jieun Bae adds another dimension to the DreamMaker team and would be considered a rising star in the kitchen/bath design build industry. Her story starts out in her birthplace of Anseong, Korea. As a daughter of a painter and then later farmers, she learned hard work from a very young age by working alongside of her parents. Her parents also made sure that Jieun was well educated by sending her to private school to ensure that she was ready for a university education. At Konkuk University in Seoul, Korea she majored in Japanese education and earned her 4-year degree. She then left her country to become an exchange student in Japan to further study Japanese literature at Toyo University in Tokyo. It was there that she learned English and decided to work towards being a translator and interpreter of three languages, Korean, Japanese, and English. This brought her to the USA to improve her English but immediately she found herself working in the home improvement industry where she instantly fell in love as she was submerged into residential construction and design specializing in kitchen and bath. She found that her God-given personality and creativity fit like a glove with the remodeling industry and she was hooked!
When Jieun moved to Bakersfield, she was drawn to DreamMaker Bath & Kitchen after going through their website and reading The Code of Values. The minute she stepped into the design center and met the team for the first time, she knew she belonged at DreamMaker Bath & Kitchen. Everett and Patty would agree! "Jieun is passionate about her work, extremely sharp and quick to learn, creative, organized, and enjoys meeting new people. She makes our client's feel at home and is very interested in them as individuals. It is our absolute pleasure to include her as part of our team!" says Patty.
When Jieun is not working, she loves spending time with her animals, a German Shephard dog and a cat that you can sometimes find being walked on a leash! She is also attends a gym nightly, lifting as much weight as she possibly can with her lean frame. Jieun is a huge baseball fan and loves attending games during the season and as far as American football, she knows more about NFL players than even the DMBK owners! She also loves any outdoor activities that she can participate in.
"I love God, I love it here at DreamMaker, and I love our team. I love working with my customers and making sure that what is done is done right for them.".