So, Why Should You Remodel?
To Improve Functionality and Accessibility
To be able to Design to YOUR Family Needs
To Create a More Open Space
To Update For a Cleaner Look
To Improve Your Home's Resale Value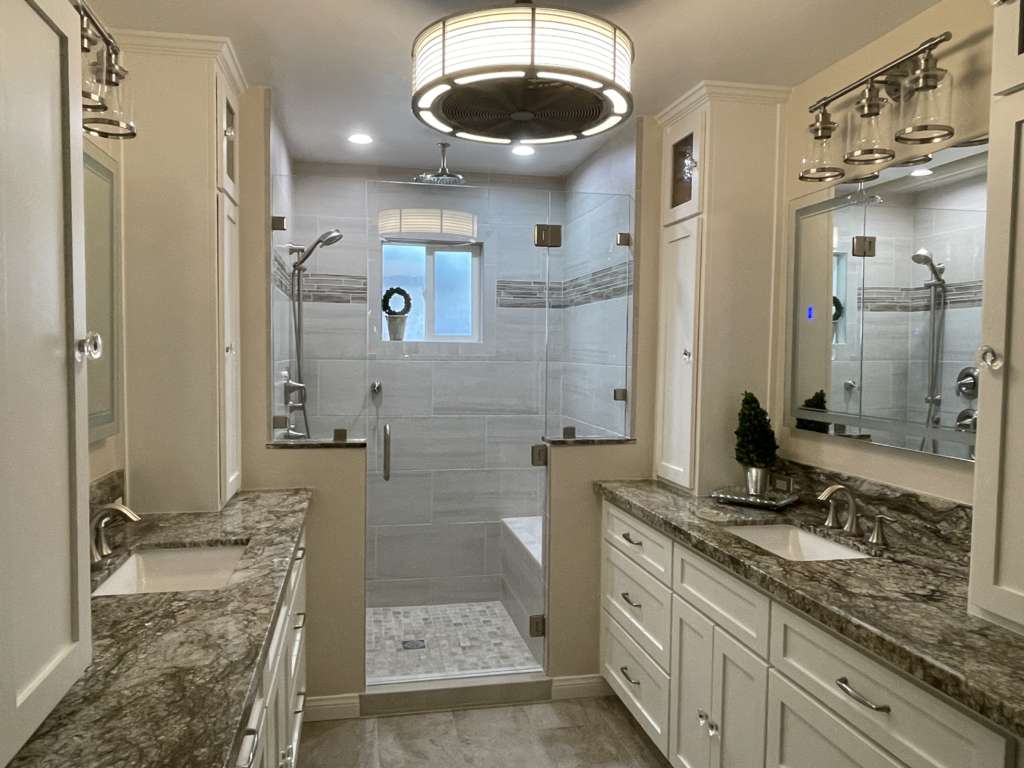 As technology expands and the availability of information rapidly grows, homeowners are discovering the many things they can do to make their homes more enjoyable. 
By going online, you will discover a plethora of home interior remodeling ideas that will add personality and function to your home. 
Unfortunately, there are also some widespread myths about remodeling that can hurt more than help.
3 Popular Myths About Bathroom Remodeling
Myth #1: Design According to the Latest Trends
Many of the latest trends in remodeling may look great for a short time but unfortunately, not all of them will add true value to your home or provide the comfort and convenience that homeowners may think they will. Taking this approach could cost you more in the long run. By working with a well-qualified home improvement contractor such as DreamMaker Bath & Kitchen, you will be offered guidance on which design choices will make the most sense for both style and function for years to come.
Myth #2: DIY Is Better Than Hiring a Professional Remodeler
Some people decide to take on their own remodeling tasks, thinking it will be much less expensive than hiring a pro. Yet, unless you have industry training and experience, there are so many things that can go wrong when you attempt a DIY home improvement project (for example; electrical and plumbing). In the long run, these problems can wind up costing you more than you would have spent on a professional. DreamMaker Bath & Kitchen uses qualified tradespeople for every aspect of a remodel, so you can be assured a project will get done correctly the first time!
Myth #3: All Remodels Add Value
The notion that any improvement you make to your home will add value is false.
For example, putting beautiful new quartz countertops on 40 year-old cabinets. Not always the best decision to make when considering other things such as overall aesthetics, layout and storage space, your living style, or entertaining. You may be "putting the cart before the horse".
It is better to look at the big picture when considering a remodel before you invest your hard-earned dollars.

Ask yourself the following questions:
How long will you be living in your home?
Why am I remodeling – what is the objective?
How much of an investment am I willing to make in my home?
By sitting down with a DreamMaker professionally trained advisor, these questions will be discussed to help you make the right decisions for you and your family.
© 2022 DreamMaker Bath & Kitchen. All Rights Reserved.